CHANGE THE WAY YOUR AUDIENCE REACTS WITH REAL-TIME VIDEO EVALUATION SERVICE
REAL-TIME VIDEO EVALUATION SERVICE
Video marketing, undeniably, has become the most powerful online marketing technique to promote one's brand, products or services over all digital platforms. A perfect combination of stunning visuals, catchy melodies & captivating messages make these videos so easy for audience to digest, entertaining & engaging – and gives their eyes a rest from the overabundance of textual information online.
Here comes the most exhausting part in the process of testing & modifying to find out how people react before it's officially presented to the market. While traditional video evaluation procedure heavily depends on one's memories left after a video was shown, the impression might be not fresh after they finish watching the whole video, thus, causes difficulties in making judgments about each individual elements in a scene.
Outreaching what traditional way of video evaluation has offered; our new technique exclusively developed by INTAGE Inc. enables businesses to reflect the intuitive reactions of target audience while providing a closer understanding of individual elements in every single scene.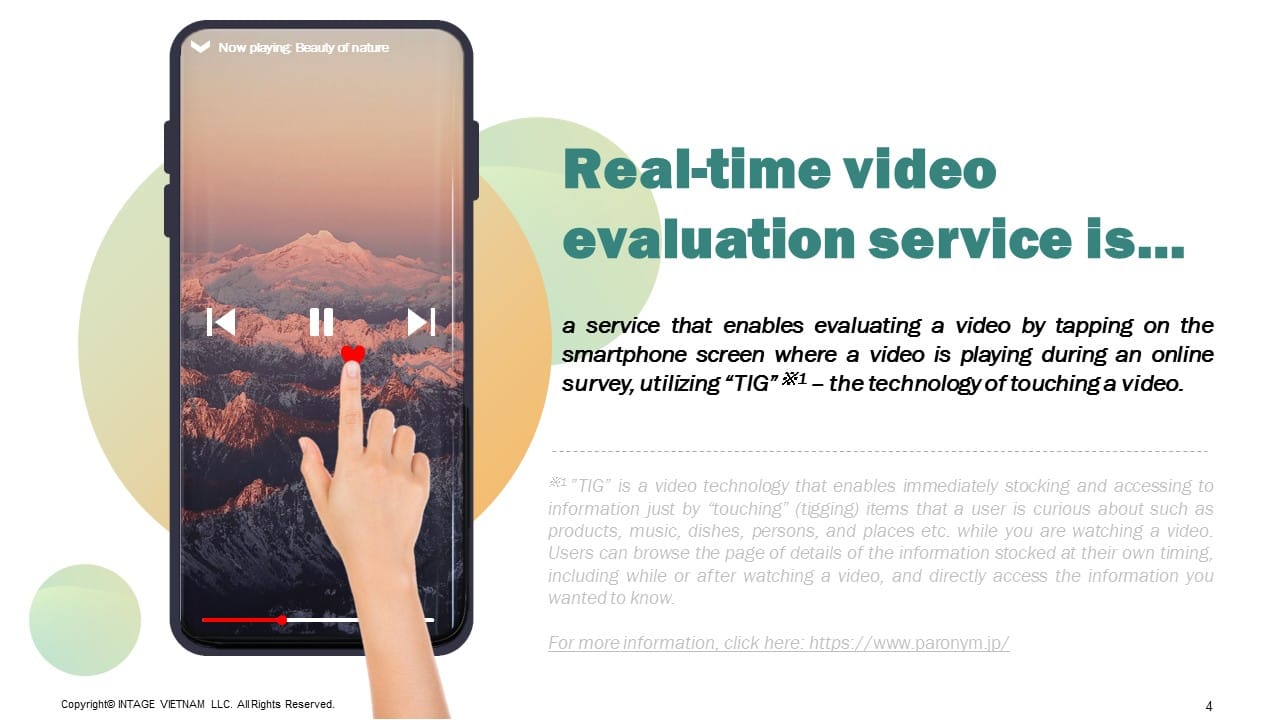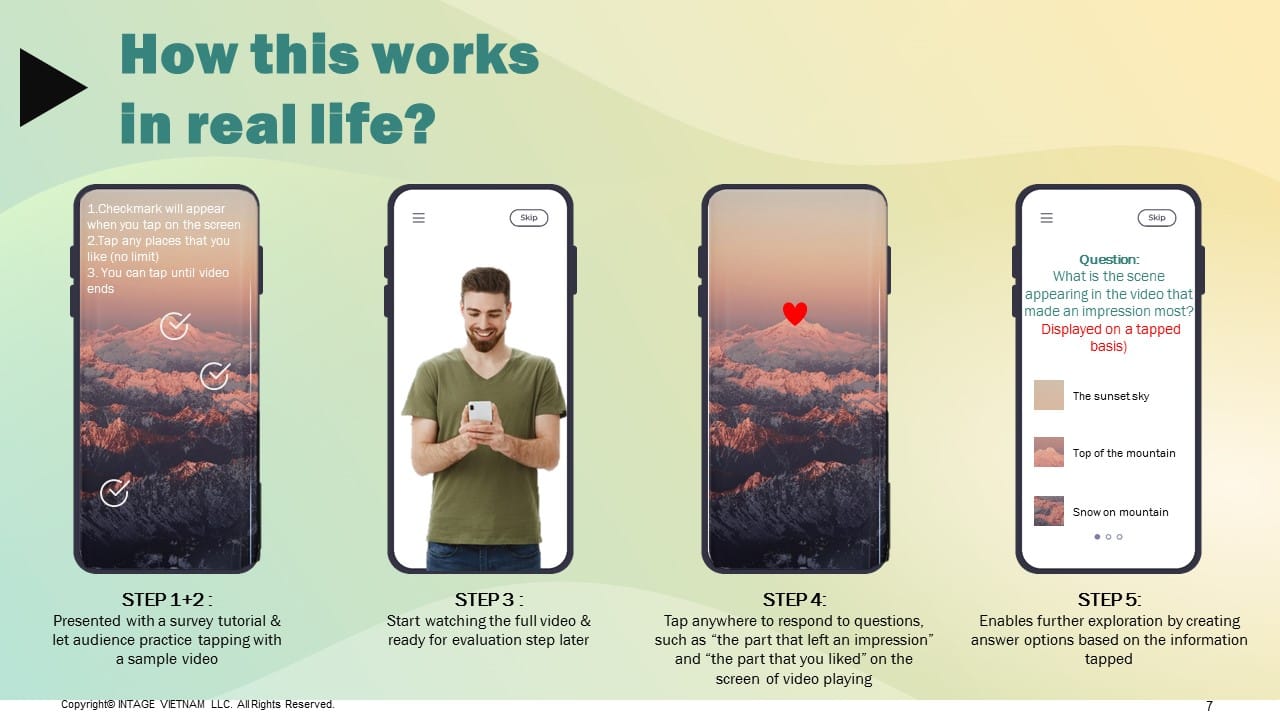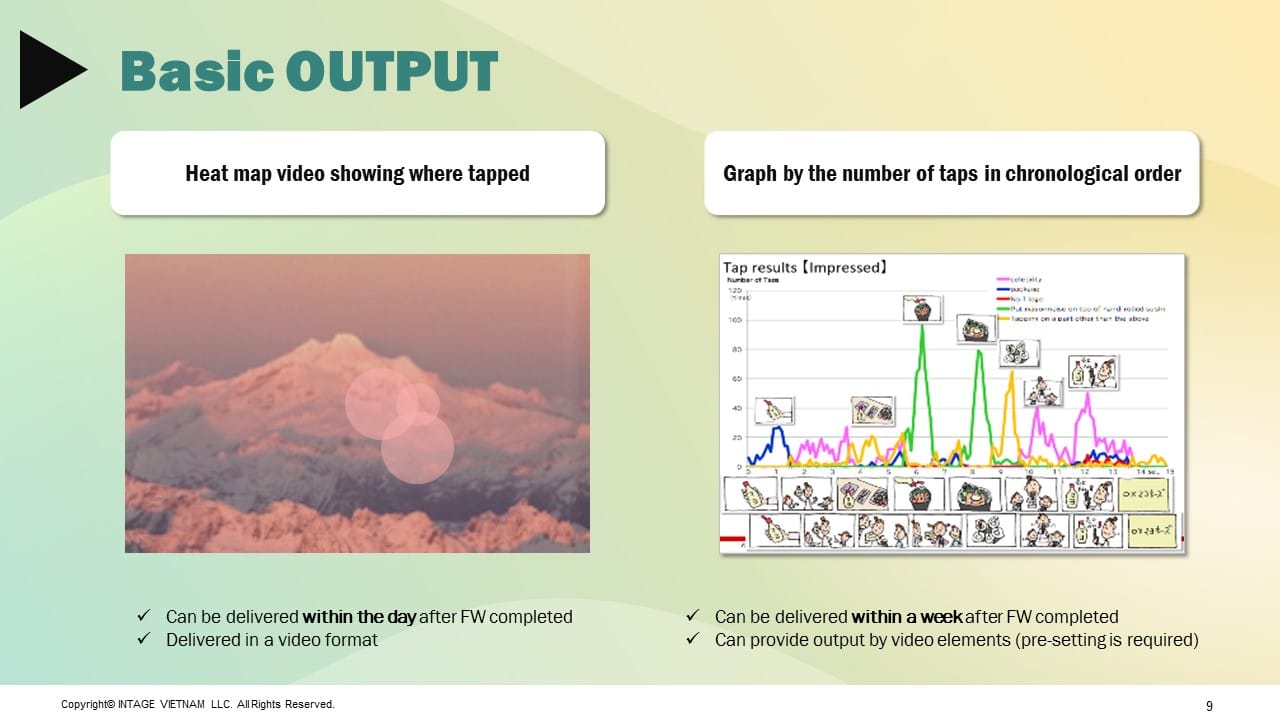 Reach out to us at contact@intage.com.vn for more!